Mariam Abbas
Beautiful skin is for everyone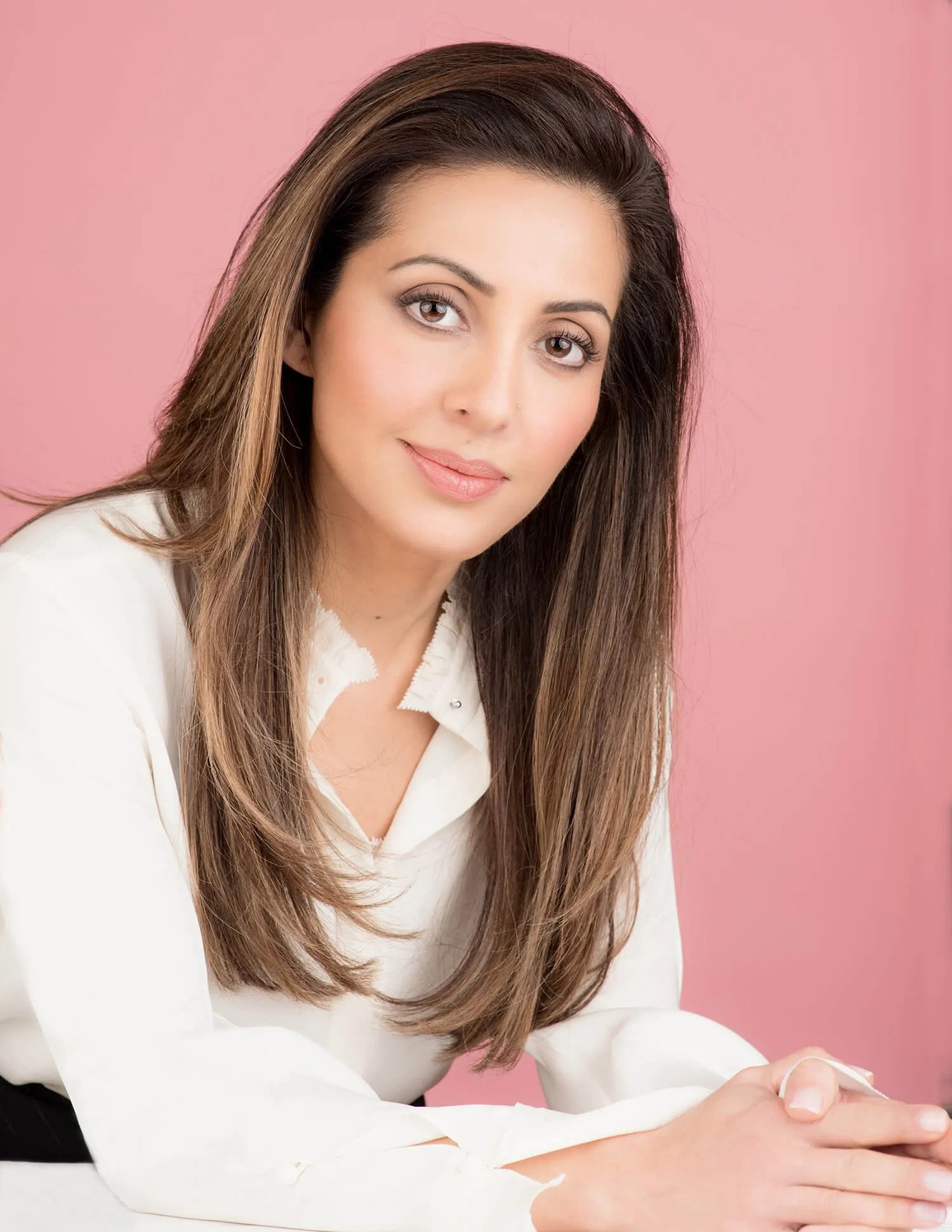 Mariam is an advanced Facialist specialising in bespoke skin rejuvenation and advanced corrective skin treatments. With an educational background in Law and Economics she decided to follow her passion for skincare and re-qualify in Cosmetology and Advanced Aesthetic Treatments.
Mariam holds a CIBTAC level 4 qualification and has a special interest in skin science and skin health. After gaining experience at a prestigious Medical clinic in London, Mariam is now offering bespoke, luxury, boutique style treatments.
"My skincare philosophy is very simple – I believe everyone can achieve beautiful skin; my aim is to empower my clients with knowledge of how to achieve their skin health goals and provide a personalised service to address their individual skin concerns, whether they are short term goals or long term conditions.
I use scientifically researched, clean, paraben free products and non-invasive technology combined with traditional techniques to achieve effective results.
My treatments and product prescriptions are focused on restoring skin health and re-building the skin from within."
About Skin Care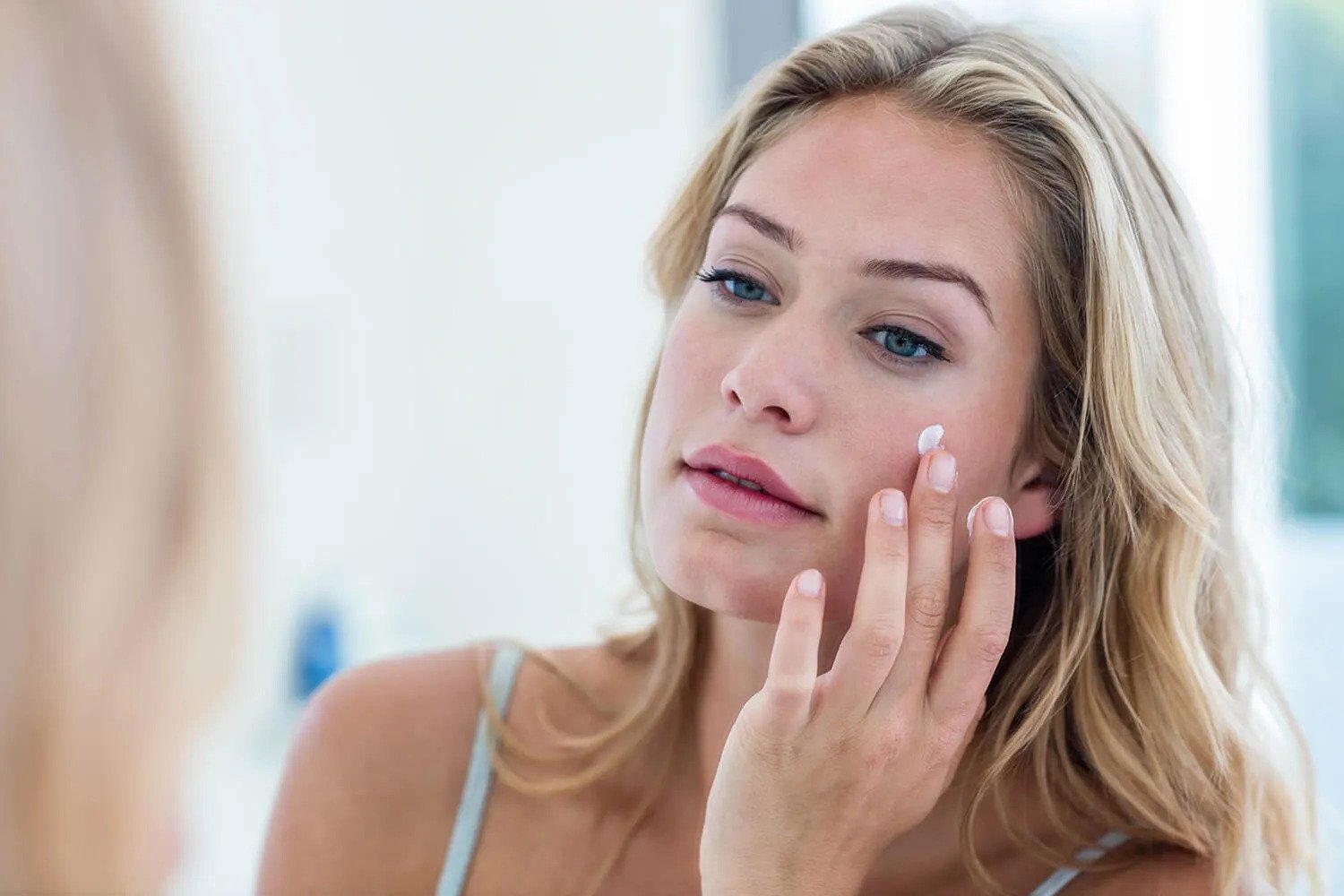 Committing to taking care of your skin pays off. Despite the hundreds of treatments available promising magical changes and skin perfection, it is the home use products that play the most important role in helping us get there!
Investing time and effort in maintaining our skin every day is the first and most important step towards healthy and radiant skin.
Know what is in your products and use what's right for you! Visit our shop to see the fabulous ranges of medical grade, science backed, safe and effective products that we want to share with you.
COSMEDIX SKIN CARE
Cosmedix is a leading cosmeceutical skin care range that offers a superior range of homecare products that are extremely effective but gentle on the skin. Cosmedix invests four times more on the cost of manufacturing and making the quality and integrity of its formulations one of a kind.
The brand is based on 4 main pillars:
Chiral Correction: Cosmedix pioneered Chiral correction in skin care by purifying skin care formulations at a molecular level. This ensures the correct side of the molecule that is accepted by the skin cell receptor is used and there is no risk of irritation.
Botanical Ingredients: Cosmedix is an environmentally friendly range of products. It is formulated with botanical, plant-based actives. There are no animal by-products and the products aren't tested on animals.
Intelligent Exfoliation: Cosmedix formulations promote delivery and penetration of actives by breaking surface cell adhesion while enhancing efficacy by promoting cell regeneration. They use Alpha Hydroxy Acids; naturally occurring acids that gently break down surface level skin cells. Beta Hydroxy acids i.e. Salicylic Acid that has anti-inflammatory benefits as well as exfoliating properties. Protease Enzymes that help to fight free radicals and promote the breakdown of proteins to amino acids which can then be re-used by the body. Retinoids (Vitamin A) and Growth Factors are used to trigger cellular renewal.
Skin Matrix Support: Cosmedix provides the building blocks for both skin rejuvenation and skin restoration. It does this by supporting the skin at 3 different levels by supporting the Skin Cell, The Cell Membrane and the Collagen and Elastin in the skin's extracellular matrix.
Cosmedix products are free from all irritants. They do not contain:
Parabens
Sodium Lauryl Sulphate
Animal Based Ingredients
Harsh Actives
Petroleum Derivatives
Artificial Dyes
Artificial Fragrances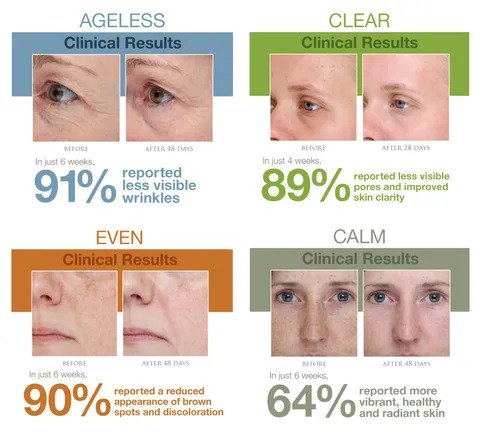 The positive effects of using Cosmedix is supported by clinical research.
In just 6 weeks:
91% reported less visible fine lines and wrinkles
89% reported less visible pores and improved skin clarity
90% reported a reduced appearance of brown spots and discoloration
64% reported more vibrant, healthy and radiant skin.
Knowing what's in your products is crucial in order to take the best care of your skin.
Cosmedix products are available to order with a product prescription after a detailed skin health analysis.