MICRONEEDLING TREATMENT OPTIONS
MICRO NEEDLING / COLLAGEN INDUCTION THERAPY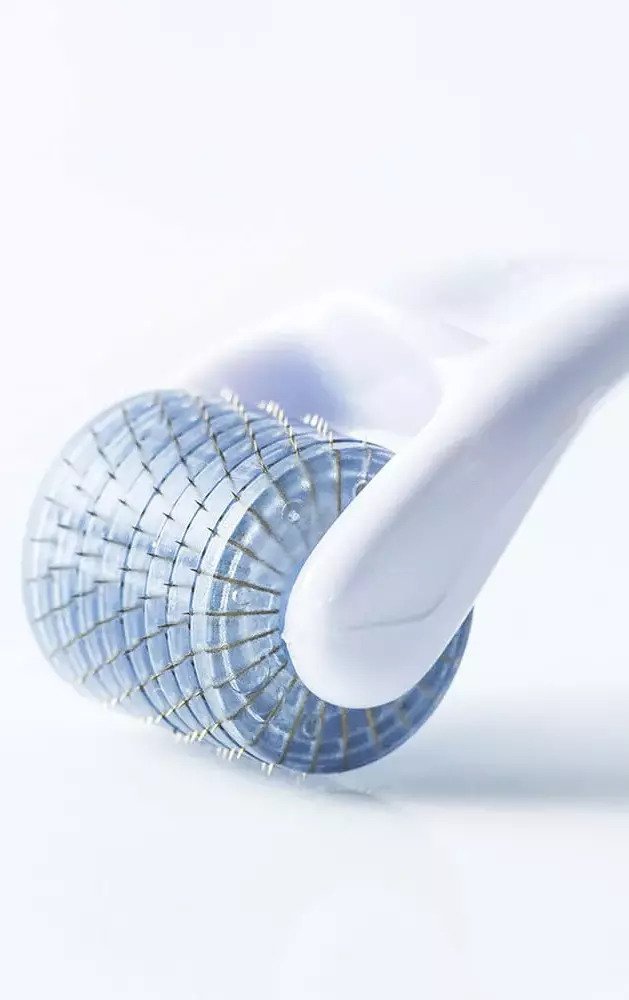 1) What is Micro Needling?
It is an excellent skin-regeneration treatment also known as derma roller, skin needling and collagen induction therapy.
2) Which Skin condition is it beneficial for?
Lines and wrinkles, acne scarring, reducing pigmentation, strengthening thin, reactive skin and revitalising dull and tired skin.
3) How does it work?
Micro needling involves passing a pen like wand over the skin, this contains tiny sterile needles that puncture tiny holes in to the skin. This helps to induce tissue re-modelling through the body's natural healing mechanism. It promotes the development of new collagen, elastin and water retaining hyaluronic acid in the deeper layers of the skin to create a firmer more youthful skin tone. The cells of the top layer of the skin are also regenerated giving a finer and smoother complexion.
4) What is the treatment procedure?
Following a double cleanse, the procedure begins with the application of local anaesthetic cream to the treatment area for 30 mins. This numbs the area for approximately an hour. The needling procedure itself is relatively quick and will take about 30 minutes. You may experience mild pressure or a pricking sensation. Your level of discomfort will be closely monitored to adjust the treatment to your tolerance. The treatment will be finished with the application of appropriate products and / or LED phototherapy depending on your skin's needs or your personal preference.
5) What to expect after the treatment?
Micro-needling is a very safe procedure and carries minimum risk of adverse reactions. After the treatment, the skin will usually have some redness and appear flushed; similar to a mild sunburn. The initial erythema goes down from within a few hours to 24 hours after treatment. You may experience a tight feeling and light flaking of the skin for 2-3 days after the treatment. It is important to follow the after-care advice in order to help the skin heal and ensure positive results.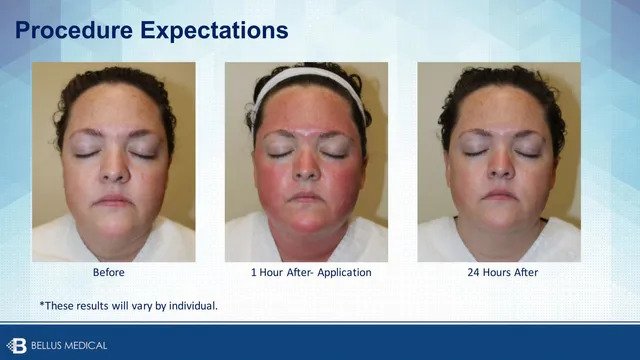 MICRONEEDLING TREATMENTS
Your answer to aging skin, fine lines, wrinkles, open pores and scars! A safe and quick skin remodelling treatment with quick recovery and lasting results.
Prescriptive Micro Needling Treatment
SkinPen Precision MicroNeedling with the application of prescriptive cocktail of Stem Cells Released Molecules, Growth Factors, Concentrated Hyaluronic Acid and anti-inflammatory ingredients. The formulation is tailored to the individual skin's needs.
The treatment is completed with either Red and Near Infrared LED Therapy or Laser Light therapy depending on the individuals personal preferences.
Prescriptive Serum and a Gentle Cleanser are supplied as part of the treatment after-care.
An excellent treatment for tackling anti-aging, fine lines and wrinkles, uneven skin tone, enlarged pores, dehydration and pigmentation.
THE CONTOUR PEEL (BENEFIT PEEL WITH MICRONEEDLING & LED THERAPY)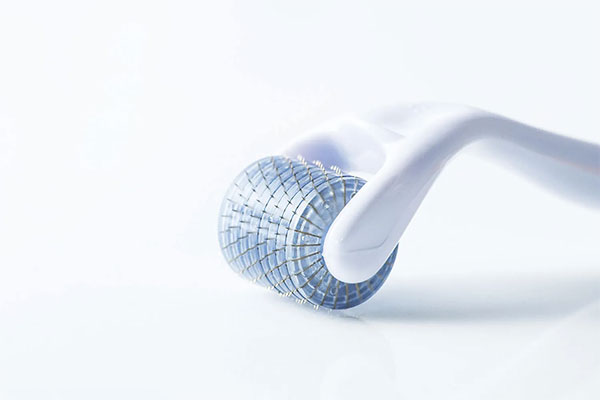 Rejuvenate your skin with a combination of Microneedling, a Benefit Peel Treatment and LED therapy. This treatment effectively improves damaged skin and provides excellent anti-ageing benefits.
An innovative dermal remodelling technique that harness's the skin's natural healing abilities, resulting in a natural, vibrant and healthy complexion. It has multi-platform benefits in treating photo-damaged skin, pigmentation, melasma, scarring, acne, sensitive skin, dry skin and Rosacea.
SKINPEN PRECISION
SkinPen Precision is the most advanced Micro Needling device on the market. It has been Engineered in the USA by Bellus Medical to enhance Reliability, Safety and Performance. It is the only FDA approved Microneedling pen device available.
SkinPen Precision has a new patented Micro-Needle cartridge that offers unsurpassed safety. It is the only 100% completely sealed cartridge that prevents the black flow of any fluid and therefore eliminates the risk of cross contamination. It allows the user to vary needle depth from 0.25mm to 2.5mm to suit the needs of the client and produces 98,000 micro-channels per minute. In addition, the whole unit is protected with a disposable Bio-Sleeve, so reducing contamination during the treatment process.
The Microneedling treatment is carried out with the application of local anaesthetic cream to the treatment area to make it more tolerable for the client. Clients mostly experience a 'buzzing' and 'tingling' sensation on the skin and some even say it feels like a bit of a massage!
Post treatment the skin may look red and feel sunburnt or dry for 24-48 hours although the immediate erythema settles within a few hours.
Micro-Needling treatments can be used on any part of the body including the face, neck and décolletage.