HYDRAFACIAL PLATINUM TREATMENT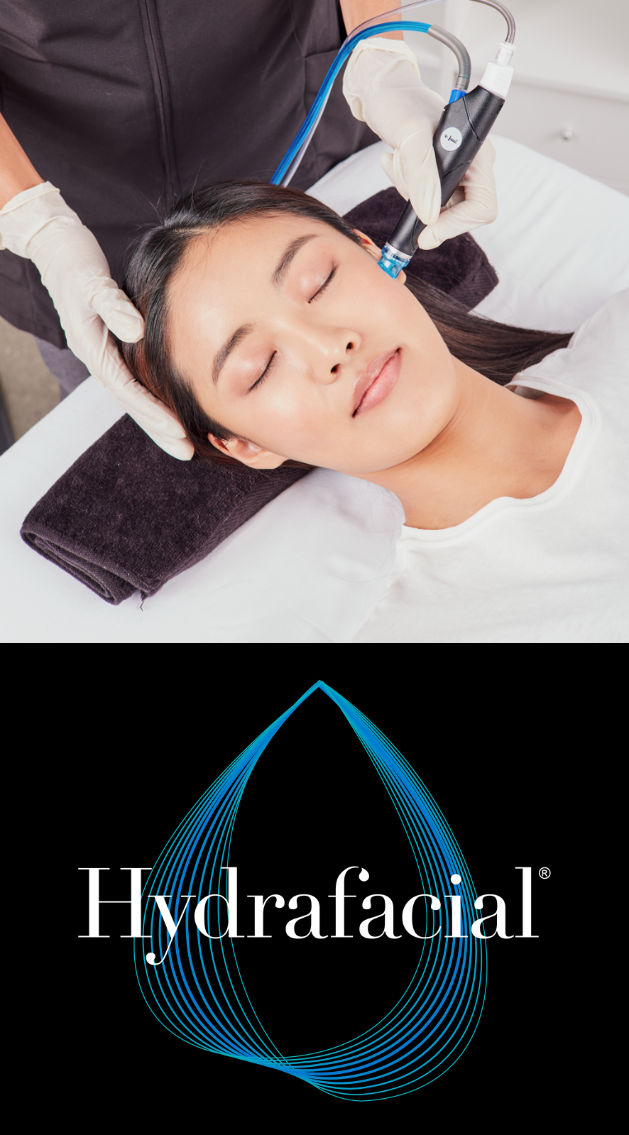 1) What is HydraFacial?
Hydrafacial is a unique patented 'vortex-fusion' delivery system to exfoliate, extract and hydrate. It uses a handheld piece with various serums to help soften the skin, gently peel the skin, extract impurities and infuse the skin with nourishing ingredients.
The many steps include Lymphatic Drainage, Detox, Cleanse & Peel, Extract & Hydrate, Booster, Fuse & Protect and Rejuvenation.
2) What is the treatment Procedure?
The hydrafacial treatment is performed in several steps. After the initial double cleanse all of our hydrafacial treatments start with lymphatic drainage to help with detoxing the skin and boosting lymphatic drainage (unless a client is contraindicated).
This is followed with several steps that are performed with a handheld piece that uses suction to draw out impurities from congested skin, gently infuses the skin with a suitable peel followed by a hydrating solution and a tailored booster. Led light therapy is also used during the treatment to boost cellular function and circulation.
If you are having the hydrafacial as part of our customised facial, some of the hydrafacial protocols may be used in combination with other treatment platforms such a Byonik Laser and Coolift Therapy.
3) Which Skin Condition is it beneficial for?
Hydrafacial is suitable for all skin concerns from dullness, dryness & wrinkles to redness & acne. The several treatment steps and solutions can be tailored to the individual skin's needs to achieve healthy, hydrated and glowing skin.
It is a great treatment for maintaining healthy skin with regular treatments.
4) What to expect after the treatment?
You can expect immediate and visible results after the first treatment. Some clients might feel a bit of tingling and see some redness but any immediate sensation should subside very quickly.
Make-up should not be worn for 6 hours after the treatment.
It is advised to stay away from any exfoliating treatments in the treated area (including hair removal) for 2 weeks after treatment. Exfoliating products and sensitising actives like retinol and vitamin C should not be used for the first 3-5 days after treatment.