LED THERAPY FOR ACNE, ANTI-AGING AND PAIN RELIEF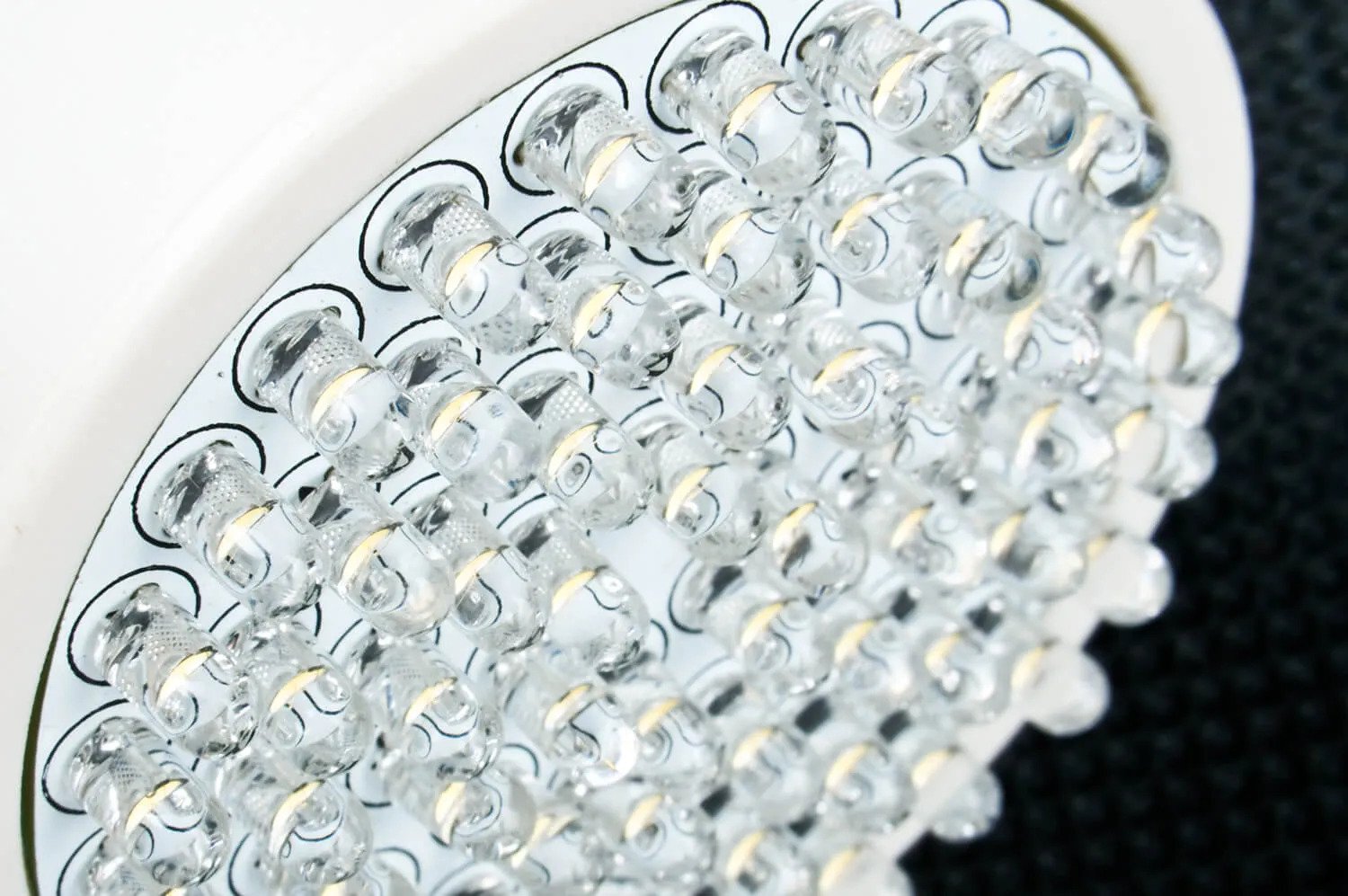 HOW DOES IT WORK?
1) What is LED Therapy?
LED or "Light Emitting Diode" is the application of specific wavelengths of light to skin tissue to obtain therapeutic benefits. The energy is used to improve cellular performance. Light therapy is known for its healing and anti-inflammatory properties and has a variety of applications across many medical fields.
2) Which Skin Conditions is it Beneficial for?
Light Therapy helps to increase circulation, accelerate tissue repair, decrease wrinkles, decrease Inflammation, improve skin tone and wrinkles, texture and clarity, ease muscle and joint pain, stiffness, spasm and arthritis and kill acne bacteria, and much more.
3) How Does it Work?
Specific wavelengths of light energy, when properly absorbed helps compromised cells. Once absorbed by the cells it helps to stimulate various metabolic processes which can result in the repair and regeneration of cells and tissue components.
4) Is it Harmful?
No! The wave lengths used in LED Therapy are from the visible light spectrum and therefore less penetrative and less wounding than the invisible rays used in LASER and IPL treatments. However, the light interacts with the skin in the same way. Different colours (wave lengths) of light are absorbed by different parts of the skin tissue where it induces a specific effect. The effects are gentle but effective.
The most commonly used wavelengths in LED therapy are Blue, Red and Near Infrared.
Red Light: increases collagen production
Blue Light: destroys acne bacteria
Near Infrared: penetrates the deepest and increases tissue repair
If you have any more questions or would like to book a treatment please Get In Touch
BEFORE AND AFTER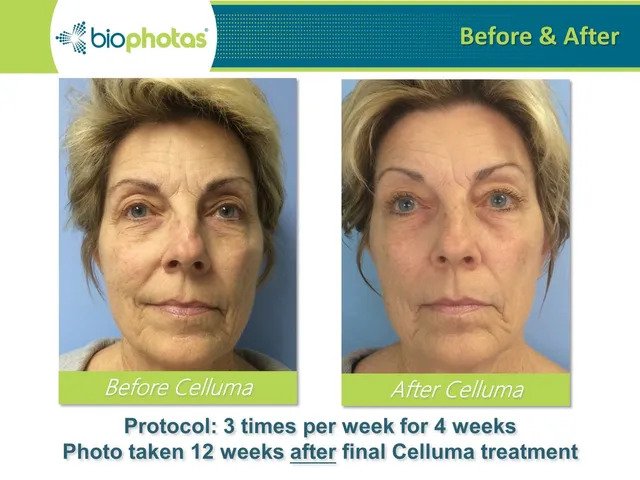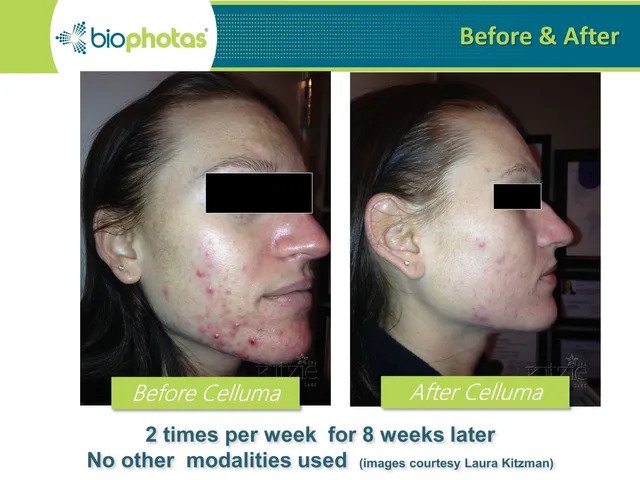 CELLUMA LED LIGHT THERAPY

Celluma is a unique award winning and quite unlike any other low-level light therapy device available today. Based on NASA research, Celluma delivers red, blue and near-infrared light energy simultaneously to safely treat a wide variety of conditions.
Therefore, it is 1 device with 3 applications:
Acne Program
Wrinkles Program
Pain Program
Every treatment starts with a double cleanse.