Advanced Corrective Treatments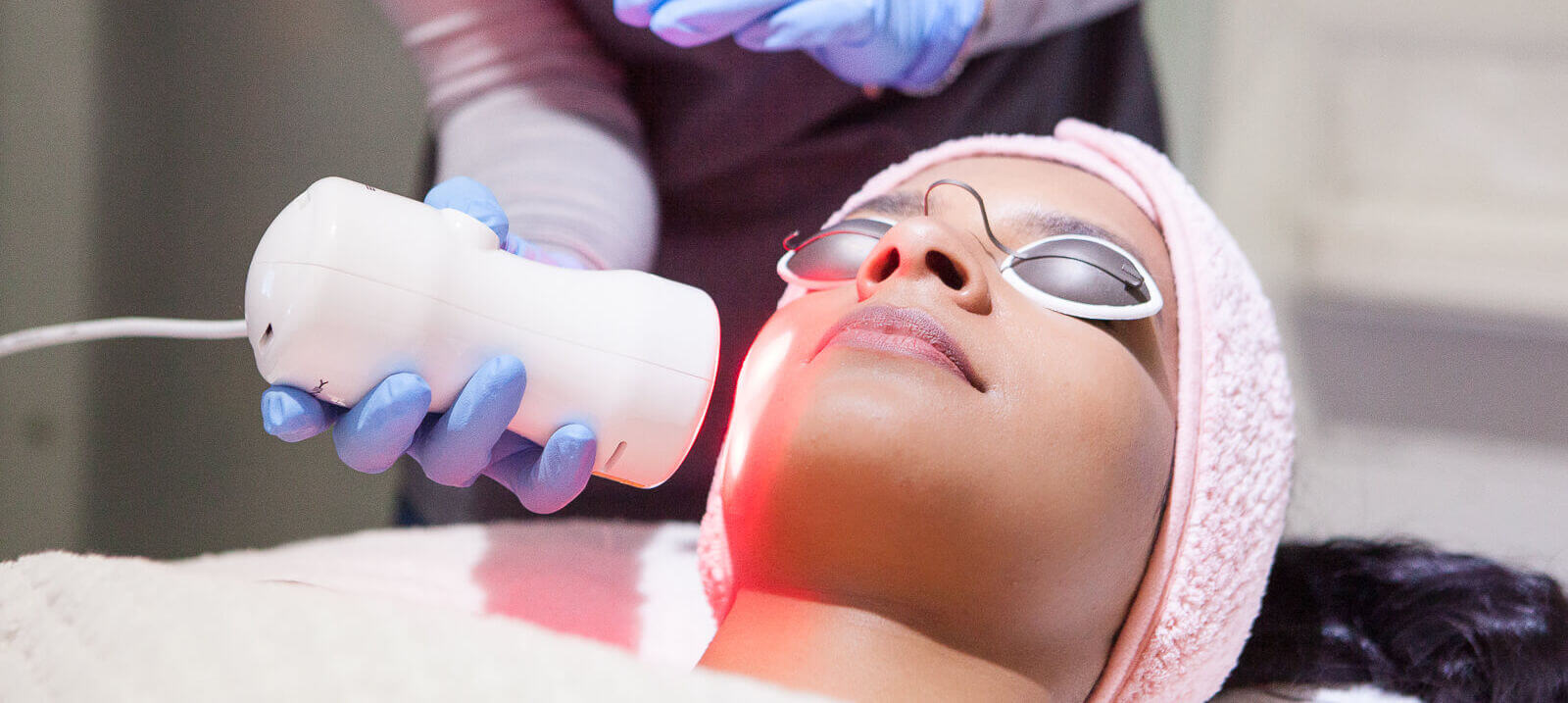 These treatments are for specific skin concerns and are available to book after a skin consultation.
Advanced Corrective Treatments
The facial will be bespoke to your skin, here are just some of the treatments I offer…
MicroNeedling Treatment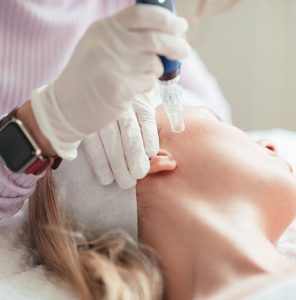 60 min
MicroNeedling is an excellent anti-ageing treatment for lines and wrinkles, acne scarring, reducing pigmentation and strengthening skin. We perform the treatment with either a bespoke glide gel that contains Hyaluronic Acid, Stem Cell Molecules and Growth Factors or NCTF skin boosters. The treatment is completed with 15 mins under a medical LED light to promote skin healing.
4-8 treatments are recommended in order to see a visible improvement in scarring and anti-aging concerns.
The treatments are available in packages at a premium discount.
MicroNeedling with Hydrating Serum
Micro-Needling with NCTF Skin Boosters
60 min
We offer this treatment for improving skin elasticity and texture along with collagen stimulation.
We realise all clients might not want to have the treatment with nano needles, so we want to make sure we give them the option to benefit from NCTF skin boosters with a Micro Needling treatment.
Byonik Ectoin Treatment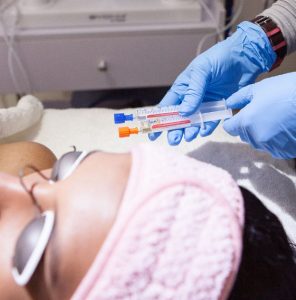 30 min
This is a highly effective corrective treatment for severely damaged, dehydrated and / or dry skin, skin conditions like Eczema, Psoriasis and Rosacea. The treatment uses the Byonik pulse triggered laser light with a combination of a gel super-charged with hydrating ingredients for an anti-inflammatory, calming and moisturising effect.
Medium Depth Skin Peels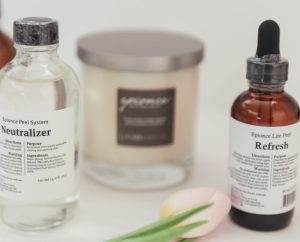 These peels vary with the individual skin type and severity of the concern. They may need different degrees of prep with home care products and gentler treatments before they can be booked. Please book a consultation if you are interested in advanced peel treatments.
BeautifEYE and Neck Treatment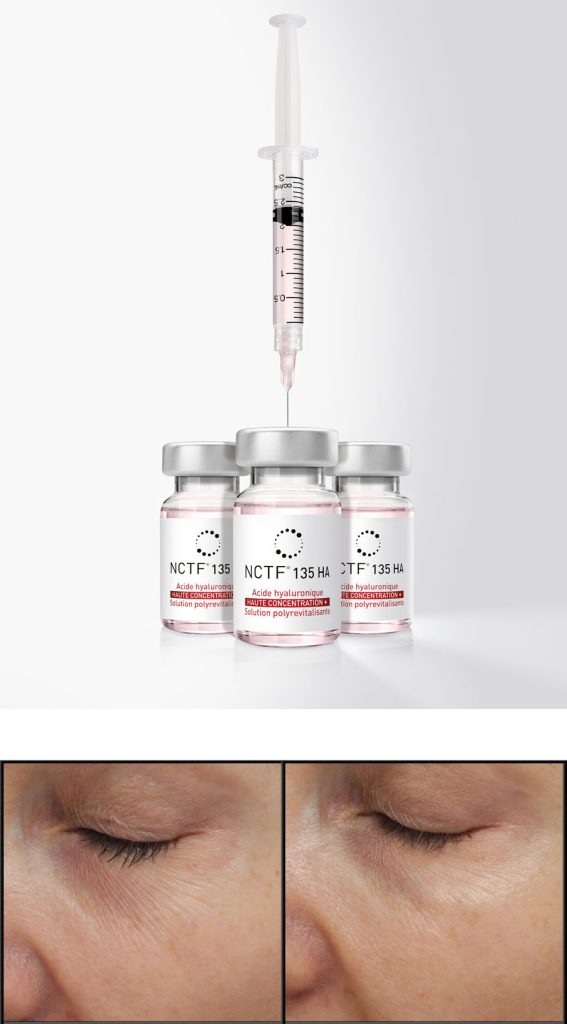 40 min
This treatment pays special attention to the eye area and the neck. It restores hydration with two types of Skin Boosters.
The treatment starts with a very gentle brightening peel. The boosters are deposited in the Dermal / Epidermal junction with nano needles.
They improve skin texture, fine lines, skin density, elasticity, and radiance.
Progressive treatments can help to improve the texture of the eye area and help with lightening necklace lines.
*the skin boosters are also offered with our Microneedling treatment
Vivace RF MicroNeedling Treatment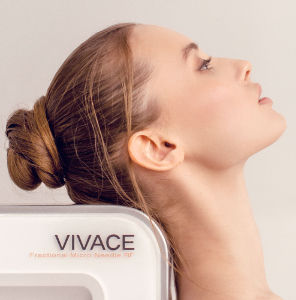 60 min
Vivace is an award winning, latest generation, fractional radio frequency & microneedling treatment that offers excellent results for skin tightening, skin rejuvenation, acne scars, improving the appearance of enlarged pores and collagen stimulation. It combines two excellent treatments into one.
The treatment is performed with a RF Needling hand piece after numbing the skin with a local anaesthetic. Most clients don't find the treatment painful. There may be some redness after the treatment, which usually comes down from a within an hour to 24 hours depending on the skin type.
We offer the treatment with an additional serum containing exosomes, bio-revitalising ingredients and / or stem cell molecules to boost healing and enhance results.
The treatment can be performed on the face, neck and body. Please click on the "book now" button for further details.
UNSURE IF THESE TREATMENTS ARE FOR YOU?
See the 'skin concerns' page for comprehensive information on which treatments best suit your individual skin goals.