AlumierMD
AlumierMD is a medical grade skin care brand. It uses high percentages of scientifically researched bioavailable ingredients and therefore must be ordered through consultation and advice from a qualified practitioner in order to make sure you are buying the right products for your skin type and skin concern.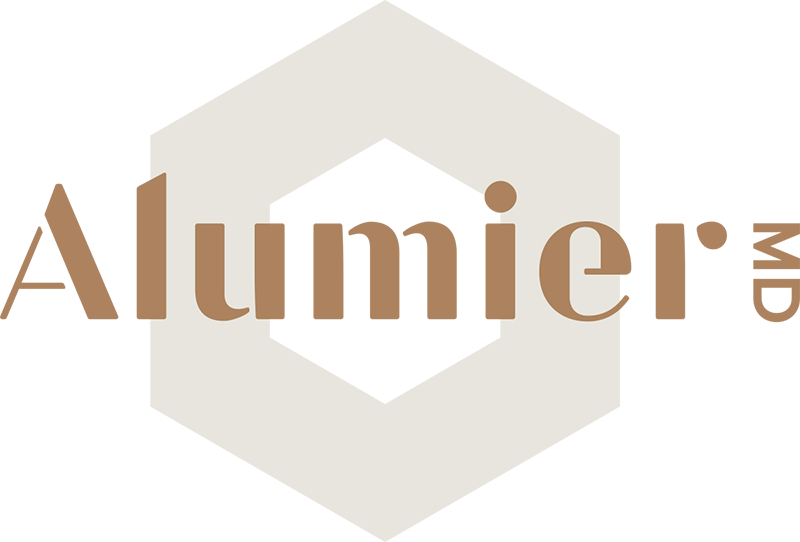 Learn more about AlumierMD
AlumierMD was developed by global team of scientists dermatologists and leading industry professionals. Through advanced propriety chemistry, AlumierMD has optimised the bioavailability of each molecule in our ingredients we use. As a result, our scientific formulations deliver exceptional results.
The Science Behind Great Skin
AlumierMD was born out of an understanding that everyone wants clear beautiful skin. We assembled a team of top scientists and physicians to bring you the most effective formulations using optimal medical – grade ingredients. With over 100 years of combined skin care experience, our experts understand the physiology behind different skin types and conditions to help your clients achieve a youthful glow.
Because we focus on the science behind great skin, we know that it starts with identifying and understanding every skin profile. Our comprehensive medical skin care lines includes start of the art science – based, luxurious formulations with innovative delivery systems. These products address multiple skin concerns, delivery results and perform progressively over time.
AlumierMD is a medical grade skin care brand and can only be purchased through consultation with a qualified skin care professional. Please share the following information with us and we will get in touch to discuss your choices.
Showing 1–24 of 41 results